Club News
Promotion for Green Army Teams
(August 18, 2016)
---
Rainford Tennis Club were celebrating after two of their teams gained promotion in the Liverpool & District League.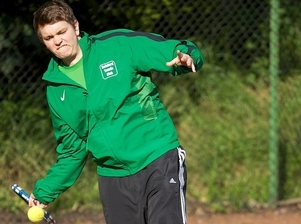 The Men's 1st Team will compete in Division 2 of the league in 2017 having secured promotion from the third tier of the competition this season. This will be the highest level the team, which is captained by Simon Webster, will be competing at for over 20 years.
There was further promotion with the Men's 3rd Team, captained for the first time by Phil Thomas, gaining promotion from the bottom division of the league, whilst the Women's 1st Team held their position in Division 2 having been promoted last year under the leadership of Anne Moyers.
The Club's new Mixed Team who joined the Southport Tennis League for the first time this season gained promotion to start their long climb up the league, having won the College Cup knockout trophy in July. Well done to all the players and captain Mal Thomas.