Club News
Rainford Tennis Club win the Southport Spartans Trophy
(September 25, 2016)
---
Rainford Tennis Club have lifted their third trophy of the season in the Southport Tennis League by winning the Spartans Trophy.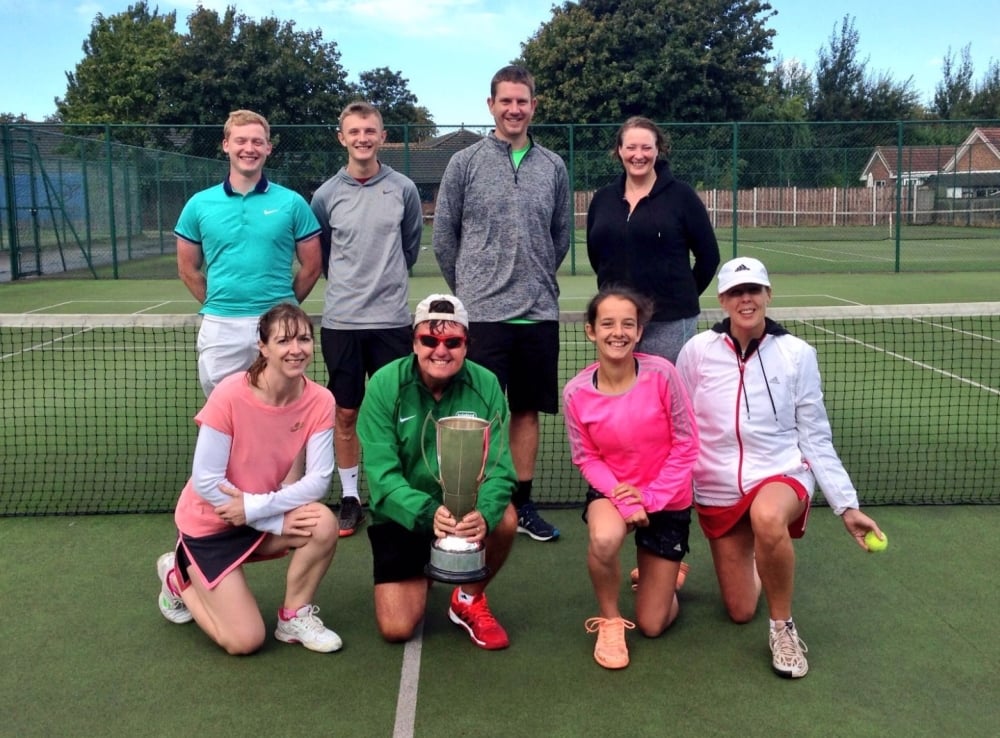 Having already won their division in the league and the College Cup, the Green Army, captained by Mal Thomas travelled to Waterloo Tennis Club and defeated their opponents Hillside without losing a match. The team pictured with the trophy was Chris Pye, Andrew Corish, Dave Hillier, Maisie Lavelle, Joanne Mercer, Vicky Cawley, Sonia Thomas and Mal Thomas.
"I am delighted to have won three trophies this year in our first season in the Southport League" said captain Mal Thomas, who is also the Club Coach. "It has been a fantastic experience to compete against new teams and play new formats and we are looking forward to 2017 already."
This was a great end to the season for Rainford Tennis Club, which also saw success for the Men's 3rd Team who were promoted in the Liverpool Tennis League under Phil Thomas' first season as captain.