Club News
Quiz Night takes place at Rainford Labour Club
(April 20, 2018)
---
Thank you to all the Rainford Tennis Club members along with their family and friends who attended our annual Family Quiz Night this evening.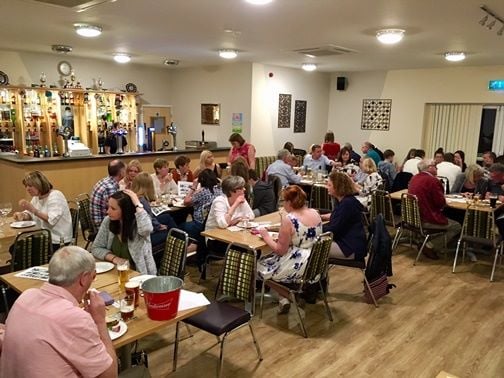 The event took place once again at Rainford Labour Club and includes seven rounds of questions alongside a fantastic buffet and also a raffle of top prizes. The evening all also helped raise funds for the ongoing running of the Club.
"We would like to thank everyone who came long and joined in" said Club Chairman, Ron Hamilton. "And also a big thank you to our volunteers who organised the evening"
The annual ballot for Wimbledon tickets also took place with six lucky Club members getting the chance to purchase tickets for The Championships in 2018.