Club News
Winners claim their crowns in Summer Doubles League
(August 31, 2020)
---
The Rainford Summer Doubles League took place during August with members competing in Men's Doubles and Women's Doubles events.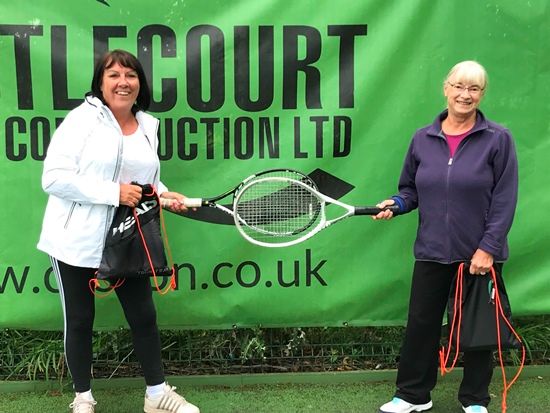 After some very entertaining matches and a high standard of tennis, there were three teams who won their respective divisions. Well done to the teams of Diane Martindale/Bronwyn Fitzpatrick, Sam Cawley/Vicky Cawley and Simon Hall/Phil Thomas. All the winning teams received prizes from our friends at HEAD Tennis.
We would like to thank all members who took part and well done to the winners of each division. We will be running another Double Box League during the winter months following the conclusion of the Club Tournament.