Club News
2020 Club Tournament reaches its conclusion
(October 31, 2020)
---
The 2020 Rainford Tennis Club Tournament reached its climax this past week with winners crowned in all events.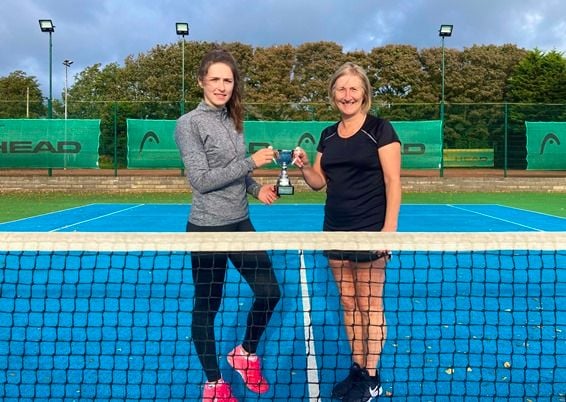 With the current restrictions preventing spectators at the Club, the matches all took place on different days without the traditional Finals Day that normally takes place.
In the Women's Singles, Erin Scott was victorious as she won all of her matches in the round-robin group.
There was further success for Erin in the doubles events as she teamed with Julie Scott to win the Women's Doubles for the fifth year in a row. The pair (pictured) won the final in two sets against Sarah Hillier and Lydia Weir. The team of Erin and Reuben sealed the Mixed Doubles title with a win against Ben Moore and Eve Twist in three sets.
In the Girls Singles event, Eve Twist lifted the Rod Lea Trophy following her unbeaten run through the event. In the Men's Singles, Cameron Ashley-Jones regained the title with a two-set win against Ben Moore.
View all scores from the 2020 Club Tournament