Club News
Alex Gillespie back on the Road to Wimbledon
(June 16, 2010)
---
Alex Gillespie has won the recent HSBC Road to Wimbledon tournament held at Rainford High School for the second year in a row.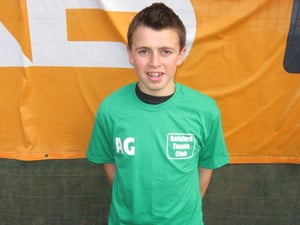 The event is part of the national competition, which takes place in tennis clubs, centres and schools across the country each year.
Having won the Rainford event after beating Chris Pye in the final, Alex will now compete in the County Finals, which take place at South Ribble Tennis & Fitness Centre in July.
The winners from the County Finals will get to compete in the National Finals, which take place on the grass courts of the All England Club, Wimbledon, in August.
Congratulations to Alex and good luck in the County Finals.