Club News
Christmas Party raises funds for Rainford Tennis Club
(December 11, 2010)
---
The Rainford Tennis Christmas Party took place this evening with over £150 raised towards the Club's development plans.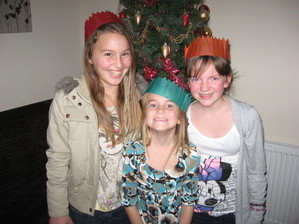 The evening was thoroughly enjoyed by all those who attended and included music, food, Wii tennis and the X-Factor final.
The Club also officially launched their new Development Strategy in front of all those in attendance at Rainford Labour Club.
"We would like to thank everyone who supported our first ever Christmas Party" said Chairperson, Helen Bligh.
"We would like to take this opportunity to wish all our members and friends a very Happy Christmas and New Year"