Club News
Pierre Botcherby tackles London-Paris cycle challenge
(July 04, 2012)
---
Congratulations to Rainford Tennis Club member Pierre Botcherby who took on an immense test of fitness and endurance this summer in the name of charity. A club member since 2006, Pierre rode 200 miles over 3 days from Paris to London.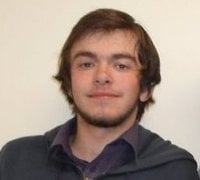 This challenge raised money for three very worthy charities:
Practical Action
Hope for Children
Breast Cancer Campaign
Practical Action (formerly the Intermediate Technology Development Group) has been helping poor communities worldwide develop energy, farming, transport and sanitation technology since 1966.
Hope for Children provides education and healthcare to improve the lives of children in areas largely unreached by other charities.
Breast Cancer Campaign is currently funding 80 research projects worth over £14.4 million in 35 centres of excellence across the UK and Ireland. Research projects range from studying the genetics of breast cancer to improved methods of treatment.
All the money raised was split equally between the charities. Thank you to every one who sponsored Pierre.