Club News
Rainford members on their way to Wimbledon 2013
(June 24, 2013)
---
This year Rainford Tennis Club received 13 pairs of tickets from the LTA for our members to attend The Championships at Wimbledon.

Following a ballot, members have purchased tickets to enjoy matches on Centre Court, No. 1 Court and Court 2 throughout the tournament.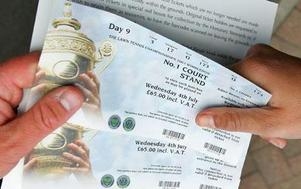 "There are many benefits to becoming a member of Rainford Tennis Club" said Club Treasurer, Linda Collins.

"Having access to Wimbledon tickets is one of those benefits and we hope our members have a great time at The Championships."