Club News
Sarah chosen to captain Lancashire County Team
(January 10, 2016)
---
Rainford tennis coach Sarah Stephenson has been chosen to be the Team Captain for the Lancashire 10 & Under Girls Team.
Sarah will be responsible for delivering monthly County Training Camps for all players in the squad and also to select the team for the annual LTA County Cup event.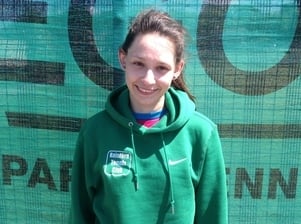 Sarah, who has been coaching at Rainford Tennis Club since 2014, was also captain of Lancashire's 14 & Under Team at last year's LTA County Cup event in Wrexham. Congratulations to Sarah on her latest appointment.