Club News
Sam Jalloh receives award from Liverpool & District League
(September 10, 2014)
---
Samuel Jalloh was tonight presented with an award for services to tennis from the Liverpool & District Tennis League.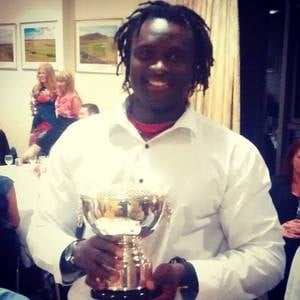 Rainford coach Sam received the award for all of his dedication to developing tennis both in Merseyside and Africa. In particular, Sam was commended for his hard work developing Rainford Tennis Club's junior and adult programme, as well as his role as Head Coach at the Liverpool International Tennis Tournament.

Additionally, Sam's voluntary work helping provide opportunities for children to play tennis in Africa, as part of his own charitable foundation was also highlighted.